NetZero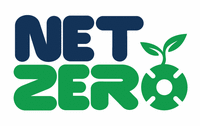 We believe that industry does not have a choice to adopt Net Zero, but it is an urgent requirement. It is possible to incorporate sustainability into company ethos, policies and practices, and product design. Betterworld.Solutions is a first step by our parent company to support other industry leaders who want to join us in securing a more sustainable future for the planet.
ProPack's CO2 footprint.
Our products and processes are manufactured with green electricity. We use only district heating through a local bio-geothermal power plant. The shipping of our products is CO2 compensated where possible. Further environmental investments reduce and neutralize the impact of direct and indirect emissions. ProPack AG offers reliable products that save resources, raw materials and energy. We will continue to invest in environmentally friendly projects in the future. Our group of companies achieved the NetZero goal eight years ahead of schedule. Our company will continue to support Betterworld.Solutions, an initiative that encourages global industry to prioritize environmentally friendly investments.